EN – BEM-VINDOS AO GEIS!
O Grupo de Estudos do Instituto Strabos (GEIS) foi criado para discussão de artigos científicos e consequente promoção da difusão do conhecimento.
As principais publicações dos autores de maior influência da estrabologia serão apresentadas na sua essência e comentadas pelos especialistas do Instituto Strabos de forma bem objetiva e clara em um espaço on-line no qual todos os participantes poderão expor suas opiniões e dúvidas.
Cada autor será estudado durante 6 meses.
O GEIS se reunirá toda última terça-feira de cada mês das 19:15 às 21:50h. Em cada reunião, haverá a apresentação e a discussão de aproximadamente 12 artigos. E no 6º mês, haverá um encontro com o autor para questionamentos e esclarecimentos de dúvidas. Os participantes terão acesso aos artigos discutidos, com antecedência, diretamente na plataforma de estudo (EAD Box).
2° AUTOR (STEPHEN KRAFT)
O segundo autor a ter seus trabalhos estudados e discutidos será o Dr. Stephen Kraft – Toronto, Canadá.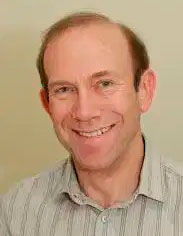 CRONOGRAMA
| | |
| --- | --- |
| DATA | TEMA |
| 27/07/2021 | Princípios no manejo do estrabismo/avaliação sensorial |
| 31/08/2021 | Avaliação e manejo do DVD e das disfunções dos músculos oblíquos superior e inferior |
| 28/09/2021 | Toxina botulínica para estrabismo/técnicas de sutura ajustável |
| 26/10/2021 | Síndrome de Duane e outras situações especiais |
| 30/11/2021 | Manejo da posição anômala de cabeça/exames de imagem na cirurgia de estrabismo |
| 14/12/2021 | Encontro com o autor |
"TODAS AS DISCUSSÕES DESTE SEMESTRE, FICARÃO DISPONÍVEIS ATÉ 31/12/2021".
O investimento por semestre para participar do GEIS é:
Membros da CAIS: R$180,00 (em até 6 vezes sem juros)
Oftalmologistas: R$360,00 (em até 6 vezes sem juros)
Fellow, residente e ortoptista: R$180,00 (entrar em contato pelo email: secretariainstitutostrabos@outlook.com solicitando cupom de desconto).
A captação de recursos pelo Instituto Strabos será revertida em ações sociais para pacientes de baixa renda e em vulnerabilidade social/econômica.
Os artigos serão disponibilizados com antecedência para leitura na plataforma de estudos (EAD Box).
Contato por email : geisinstitutostrabos@gmail.com ou telefone 11 98968-0684 (whatsapp).
Títulos dos artigos de 27/07/2021
Clues to differential diagnosis in strabismus
Adult strabismus. Part I: Myths and reality
A practical approach to vertical strabismus: It is not a 'black box'!
Endophthalmitis after strabismus surgery
Are antibiotic-steroid drops necessary following strabismus surgery: A prospective randomized masked trial
A functional scoring method for the field of binocular single vision
Measurement of the field of binocular single vision after strabismus surgery for thyroid ophthalmopathy
Obstacles to fusion in strabismus patients
Parents observations of the academic and nonacademic performance of children with strabismus.
Electrophysiological evidence of cortical fusion in children with early-onset esotropia
Surgery for congenital esotropia: An age comparison study
Títulos dos artigos de 31/08/2021
Anatomic variations of the inferior oblique muscle: A potential cause of failed inferior oblique weakening surgery
The double-bellied inferior oblique muscle: Clinical correlates
Intraoperative intorsional traction test of the inferior oblique
Masked bilateral superior oblique palsy: Clinical features and diagnosis
Cyclotorsion in unilateral and bilateral superior oblique paresis
Outcome of inferior oblique recession with or without vertical rectus recession for unilateral superior oblique paresis
The effect of cyclotorsion on the score of the binocular field of single vision in patients with superior oblique paresis
Vertical latent nystagmus component and vertical saccadic asymmetries in subjects with dissociated vertical dissociation
A prospective evaluation of anterior transposition of the inferior oblique muscle, with or without resection, in the treatment of dissociated vertical deviation
Dissociated vertical deviation in patients with intermittent exotropia
Dissociated vertical deviation: Head and body orientation affect the amplitude and velocity of the vertical drift
Objective video eye movement recording: A useful tool in the diagnosis of dissociated vertical deviation
Títulos dos artigos de 28/09/2021
Utility of adjustable sutures in primary strabismus surgery and reoperations
The effect of achieving immediate target angle on success in strabismus surgery in children
Achieving post-operative target range increases success of strabismus surgery in adults: a case for adjustable sutures
Techniques of adjustable suture strabismus surgery
Stability of the postoperative alignment in adjustable suture strabismus surgery
Postoperative drifts after adjustable suture strabismus surgery
Botulinum toxin injection in management of lateral rectus paresis
The use of botulinum toxin in the management of sixth nerve palsy
Botulinum toxin chemodenervation of medial and lateral rectus muscles produces equal shifts of eye alignment for equal degrees of induced paresis
Botulinum toxin injections for strabismus and blepharospasm
Títulos dos artigos de 26/10/2021
Single medial rectus recession in unilateral Duane syndrome Type I
Unilateral recession and resection in Duane syndrome
Resecting the lateral rectus in unilateral Duane syndrome with esotropia and limited abduction
Surgical management of strabismus in Duane retraction syndrome
A surgical approach for Duane syndrome.
Surgery for Duane's syndrome
Bilateral idiopathic Brown's syndrome with delayed onset in the second eye
Cyclic strabismus in adults
Unilateral surgery for exotropia with convergence weakness
Outcomes of three different vertical rectus muscle transposition procedures for complete sixth nerve (abducens) palsy
Four-muscle surgery for infantile esotropia with V-pattern
Títulos dos artigos de 30/11/2021
Improvement of compensatory head postures after strabismus surgery
Oblique muscle surgery for a head tilt caused by congenital motor nystagmus
Surgical treatment of compensatory head position in congenital nystagmus
Evaluation of the ultrasound biomicroscope in strabismus surgery
Ultrasound biomicroscopy in strabismus reoperations
Evaluation of vertical rectus muscles using ultrasound biomicroscopy (UBM
Localizing rectus muscle insertions using high frequency wide-field ultrasound biomicroscopy
The accuracy of anterior segment optical coherence tomography (AS-OCT) in localizing extraocular rectus muscles insertions
Idiopathic enlargement of the extraocular muscles in young patients: A case series
14/12/2021 Encontro com o autor
**No GEIS do primeiro semestre de 2021, tivemos a oportunidade de estudar os trabalhos do Dr. Burton Kushner da Universidade de Wisconsin nos Estados Unidos.