WELCOME TO GEIS!
The Strabos Institute Study Group (GEIS) was created to discuss scientific papers and consequently to promote the dissemination of knowledge.
Key publications from the most influential authors in strabology are presented in essence and commented by the Strabos Institute specialists, objectively and clearly, on an online space where all participants are able to offer their opinions and ask questions.
Each author is studied for 6 months.
The GEIS gathers on the last Tuesday of each month, from 7:15 to 9:50 PM. During each meeting, around 15 papers are presented and discussed. On the 6th month, the author will be present to answer questions and clarify doubts. Attendees will have access to the discussed papers in advance, directly on the study platform (EAD Box).
3rd AUTHOR (FEDERICO VELEZ)
The third author to have his works studied and discussed will be Dr. Federico Velez – United States.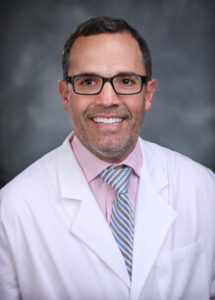 SCHEDULE
| | |
| --- | --- |
| DATE | TOPIC |
| 2/1/2022 | Sensory changes in strabismus / Pathophysiology of secondary strabismus |
| 2/22/2022 | Assessment and management of upper and lower oblique muscle dysfunction |
| 3/29/2022 | Alternative surgical techniques |
| 4/26/2022 | Duane's Syndrome  |
| 5/31/2022 | Management of surgical complications |
| 6/28/2022 | Meet the Author |
"ALL DISCUSSIONS FOR THIS SEMESTER WILL BE AVAILABLE UNTIL 07/31/2022".
The investment per term to attend the GEIS is:
CAIS Members: R$180.00 – up to 6 interest-free installments / all members will receive an invitation with the discount coupon
Ophthalmologists: R$360.00 – in up to 6 interest-free installments
Fellows, residents, and orthoptists: R$180.00 – in up to 6 interest-free installments / request a discount coupon by email geisinstitutostrabos@gmail.com

Fundraising by Instituto Strabos will be reversed in social actions for patients in social/economic vulnerability.
Contact us at: geisinstitutostrabos@gmail.com or phone +55 11 98968-0684 (Whatsapp).
Titles of articles from 02/01/2022
Strabismus Surgery Decreases the Risk of Injuries in Pediatric Patients in the OptumLabs Data Warehouse
Quality of life in adults with strabismus
Binocular Summation and Control of Intermittent Exotropia.
Decreased Binocular Summation in Strabismic Amblyopes and Effect of Strabismus Surgery.
Relationship Between Binocular Summation and Stereoacuity After Strabismus Surgery
Improvement in Binocular Summation After Strabismus Surgery
Binocular inhibition in strabismic patients is associated with diminished quality of life
Functional burden of strabismus: decreased binocular summation and binocular inhibition
Southern aniseikonia-causes, symptoms, and therapies.
Maximum motor fusion combined with one-hour preoperative prism adaptation test in patients with acquired esotropia
Preoperative prism adaptation for acquired esotropia_long term results
Strabismus compartment
Vertical asymmetric mitochondrial ophthalmoplegia
Prevalence of Sagging Eye Syndrome in Adults with Binocular Diplopia
Isolated Ocular Motor Nerve Palsies
External ophthalmoplegia in human immunodeficiency virus-infected patients receiving antiretroviral therapy
Cause of V pattern strabismus in craniosynostosis: a case report
Titles of articles from 02/22/2022
Modified Anterior Superior Oblique Tuck: The Case Series.
Superior post-traumatic oblique tendon nodule associated with acquired Brown syndrome
Surgical results of patients with unilateral superior oblique palsy presenting with large hypertropias
Does inferior oblique recession cause overcorrections in laterally incomitant small hypertropias due to superior oblique palsy?
Superior oblique anterior tenectomy
Superior oblique muscle paresis and restriction secondary to orbital mucocele
Superior oblique posterior tenectomy in patients with Brown syndrome with small deviations in the primary position.
Isolated superior oblique tucking: an effective procedure for superior oblique palsy with profound superior oblique underaction
Superior oblique muscle involvement in thyroid ophthalmopathy
Facial asymmetry in superior oblique muscle palsy and pulley heterotopy
Asymmetric inferior oblique anterior transposition for incomitant asymmetric dissociated vertical deviation
Surgical management of dissociated vertical deviation associated with A-pattern strabismus
Inferior oblique muscle fixation to the orbital wall: a profound weakening procedure
High-resolution magnetic resonance imaging demonstrates reduced lower oblique muscle size in isolated lower oblique palsy
Titles of articles from 03/29/2022
Innovative techniques for the treatment of adult strabismus
Adjustable Posterior Fixation Suture Technique in Adjustable Superior Rectus Transposition
Surgical success and lateral incomitance following three-muscle surgery for large-angle horizontal strabismus
Lower Rectus Transposition: A Novel Procedure for Abducens Palsy
Strabismus Surgery in Patients With Ocular Neuromyotonia
Adjustable small-incision selective tenotomy and plication for correction of incomitant vertical strabismus and torsion
Rectus muscle plication using an adjustable suture technique
Long-term follow-up of strabismus surgery for patients with ocular myasthenia gravis
Postoperative drift in muscle ophthalmopathy recession unilateral inferior rectus
Rectus muscle resection in Graves' ophthalmopathy.
Suture fixation system as globe tethers in severe paralytic strabismus
Combined adjustable rectus muscle resection recession for incomitant strabismus
Lateral rectus resections in divergence palsy: results of long-term follow-up
Rectus muscle orbital wall fixation: a reversible profound weakening procedure.
Timing of postoperative adjustment in adjustable suture strabismus surgery
Titles of articles from 04/26/2022
Pathologic Study of Supernumerary Orbital Band in Type I Duane Syndrome
Accessory fibrotic lateral rectus muscles in exotropic Duane syndrome with severe retraction and upshoot
Management of surgical overcorrections following surgery for Duane syndrome with esotropia in primary position.
Assessment of torsion after superior rectus transposition with or without medial rectus recession for Duane syndrome and abducens nerve palsy
Outcomes in patients with esotropic duane retraction syndrome and a partially accommodative component
Isolated y-splitting and recession of the lateral rectus muscle in patients with exo-duane syndrome
Medial rectus recession after vertical rectus transposition in patients with esotropic Duane syndrome
Risk factors for consecutive exotropia after vertical rectus transposition for esotropic Duane retraction syndrome
Management of vertical deviations after vertical rectus transposition surgery
Vertical rectus muscle transposition for bilateral Duane syndrome
Surgical management of severe contraction, globe retraction, and pseudo-ptosis in Duane syndrome.
Vertical rectus muscle augmented transposition in Duane syndrome
Partial rectus muscle-augmented transpositions in abduction deficiency.
Adjustable augmented rectus muscle transposition surgery with or without ciliary vessel sparing for abduction deficiencies
Titles of articles from 05/31/2022
Strabismus After Ahmed Glaucoma Valve Implantation
Surgical treatment of strabismus secondary to glaucoma drainage device
Association of Change in Iris Vessel Density in Optical Coherence Tomography Angiography With Anterior Segment Ischemia After Strabismus Surgery
Previous segment ischemia: etiology, assessment, and management.
The effect of rectus muscle recession, resection and plication on anterior segment circulation in humans
Surgery for superior oblique tendon anteriorization and entrapment following scleral buckle
Risk factors influencing the outcome of strabismus surgery following retinal detachment surgery with scleral buckle
Necrotizing Tenon's capsule infection in a lymphopenic Down syndrome patient following strabismus surgery
Incomitant esotropia following pterygium excision surgery
Surgical management of strabismus following choroidal melanoma plaque brachytherapy
Function of transected or avulsed rectus muscles following recovery using an anterior orbitotomy approach
Importance of sagittal orbital imaging in evaluating extraocular muscle trauma following endoscopic sinus surgery
Extraocular muscle damage associated with endoscopic sinus surgery: an ophthalmology perspective
Strabismic complications following endoscopic sinus surgery: diagnosis and surgical management.
Postoperative outcomes of patients initially overcorrected for intermittent exotropia
28/06/2022 Meeting with the author
**In the GEIS of the first semester of 2021, we had the opportunity to study the work of Dr. Burton Kushner from the University of Wisconsin in the United States.
**In the GEIS of the second semester of 2021, we had the opportunity to study the work of Dr. Stephen Kraft from Toronto, Canada.